This workshop was about beauty. Working with middle-school girls and high-school young women at our 5th workshop at Red Hook Initiative, the discussion centered around our concept of how we appear, and what each of us finds beautiful.
Each participant was seated in front of their own oval mirror. If we looked at ourselves as beautiful, and we loved, accepted and approved of ourselves exactly as we are, how would we feel?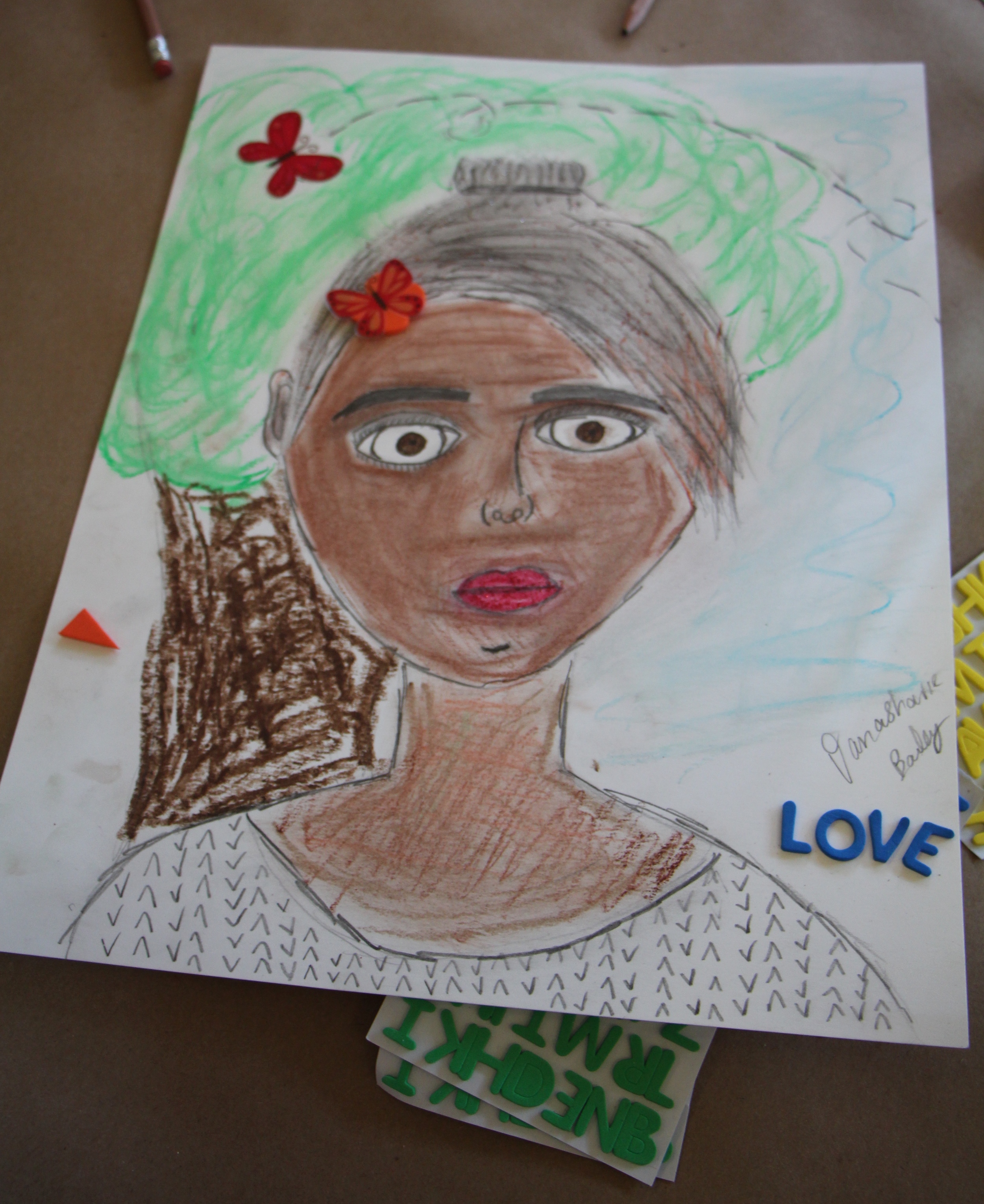 Laura gave instruction on how to recognize facial proportions, and coached everyone to embellish their favorite features. The students could work abstractly with designs and textures that resonated "beauty", or create a figurative self portrait using oil pastels, markers and appliques.
Laura sprayed each drawing with fixative outside, then the group re-gathered to share what their portrait meant to them. The workshop closed with each participant looking into the mirror and saying "I love you, (their name)."
All photography provided by Patricia Geremia